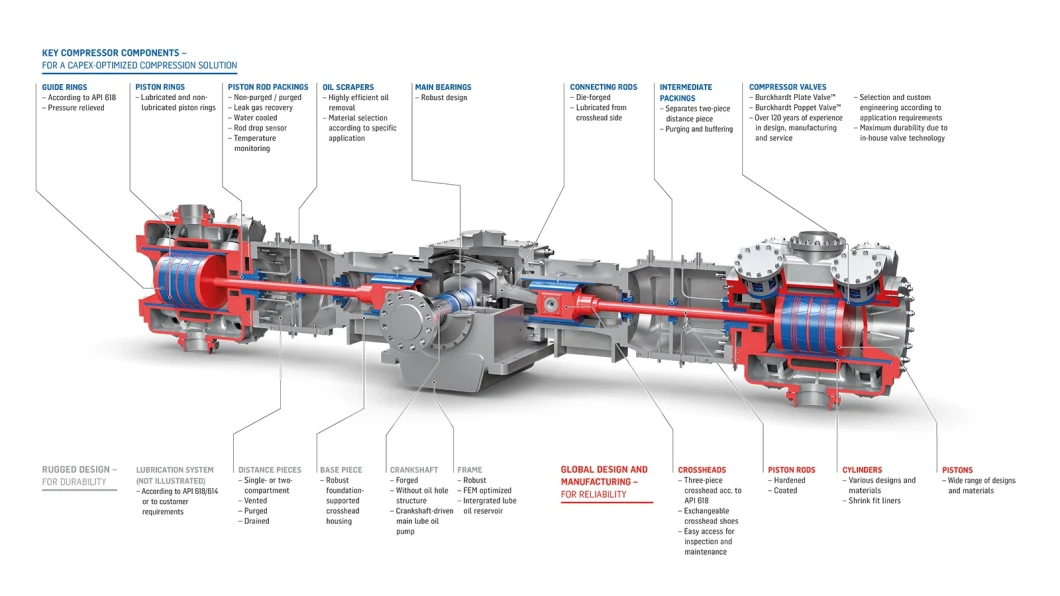 Compressor Main Spare Part Structure Instruction
The basic part mainly includes: crank case, crankshaft, connecting rod, cross head, its role is to connect the foundation and the cylinder part and transmit power.
Connecting Rod
The connecting rod is divided into two parts: connecting rod body and connecting rod big end bush cover, which are connected into a whole by two tensile bolts. The connecting rod big end bush is split type. The material of bush back is carbon steel. The bush surface is bearing alloy. The two ends are flanged for axial positioning. The inner surface of big end hole is inlaid with cylindrical pin, which is used for radial positioning of big end bush to prevent the Bush from rotating. The connecting rod small end and small end bush are integral type, and the bush material is tin bronze. The screw hole at the big-end tile cover of the connecting rod is used for lifting when disassembling, and the eye bolt should be removed after assembly.

Crosshead hydraulic connection fastening device
The hydraulic connecting and fastening device is used for connecting the piston rod and crosshead body, which is mainly composed of the connecting device and the fastening device.
Principle: after connecting the piston rod and crosshead by connecting the fastening device, inject 150MPa pressure oil into the pressure body of the fastening device with the random tool of manual high pressure oil pump. By using the incompressible property of liquid, push the piston, force the end of piston rod to produce elastic tensile deformation, and then lock the lock nut, release the oil pressure, so as to achieve the pre tightening force required for connection.

Connecting Cylinder

The connecting cylinder is a cylindrical structure made of cast iron. There are two types of single chamber and double chambers. For the compression of flammable, explosive or toxic media, the double compartment type is adopted. The intermediate sealing packing is installed at the middle compartment. Which is used to prevent leaking gas from the cylinder from entering the compressor. Each chamber is provided with a vent at the top and a blowdown valve at the
bottom. The chamber on the cylinder side is provided with nitrogen filling, leakage recovery, cooling water connection flanges and joints as required for connection with external pipeline: The leakage gas of the main packing and the leakage gas of the short-middle body can be discharged to the safe area through the external pipeline. The nitrogen gas in the long-middle body can be continuously replaced by external pipeline. There is no intermediate sealing packing and nitrogen filling port for the single-chamber of connection cylinder, and the other interface are set as required.
Cylinder
The cylinder is mainly composed of cylinder seat, cylinder and cylinder head. It is made of cast iron and equipped with cooling water interlayer.The cylinder is provided with a support leg for supporting the cylinder weight and adjusting the cylinder level.

Piston
The piston parts are composed of piston, piston rod, piston nut, piston ring, support ring and other parts. Each stage of the piston is equipped with a different number of piston rings and support rings for sealing the compressed medium and supporting the weight of the piston.
Sealing Packing
The sealing packing is composed of a plurality of sealing elements, and each group of sealing elements is mainly composed of a gas blocking ring, a tangential sealing ring, a flow blocking ring and a tension spring. In order to reduce the working load of each group of sealing elements, when the sealing pressure is high, a throttle ring is provided near the cylinder side.
For the oil-lubrication type, there is an oil injection hole in the sealing packing, which can be injected the lubrication oil. For the oil-free type, there is no oil injection hole.

Each stuffing box is equipped with a group of sealing elements, which are composed of gas choke ring, tangential ring and flow choke ring. The sealing element material is divided into copper alloy or filled with PTFE plastic ring. The copper ring is only used for oil lubrication occasions, and the plastic ring is suitable for oil lubrication type or oil-free lubrication occasions. This machine adopts PTFE plastic ring.
Gas Valve

The gas valve is mainly composed of valve seat, valve cover (lift limiter), valve plate and spring (mesh valve and buffer plate and lift pad). The valve spring is made of stainless and acid resistant steel wire, which has high corrosion resistance and fatigue resistance, and can significantly improve the service life of the valve.

Oil Scraper

The oil scraper is mainly composed of gland, shell (oil scraper box), oil scraper ring and tension spring. The oil scraper ring is a plane three piece straight opening type, made of tin bronze. The oil return hole is set under the shell (oil scraper box), which can flow the scraped oil back to the oil pool of the compressor through the oil return hole.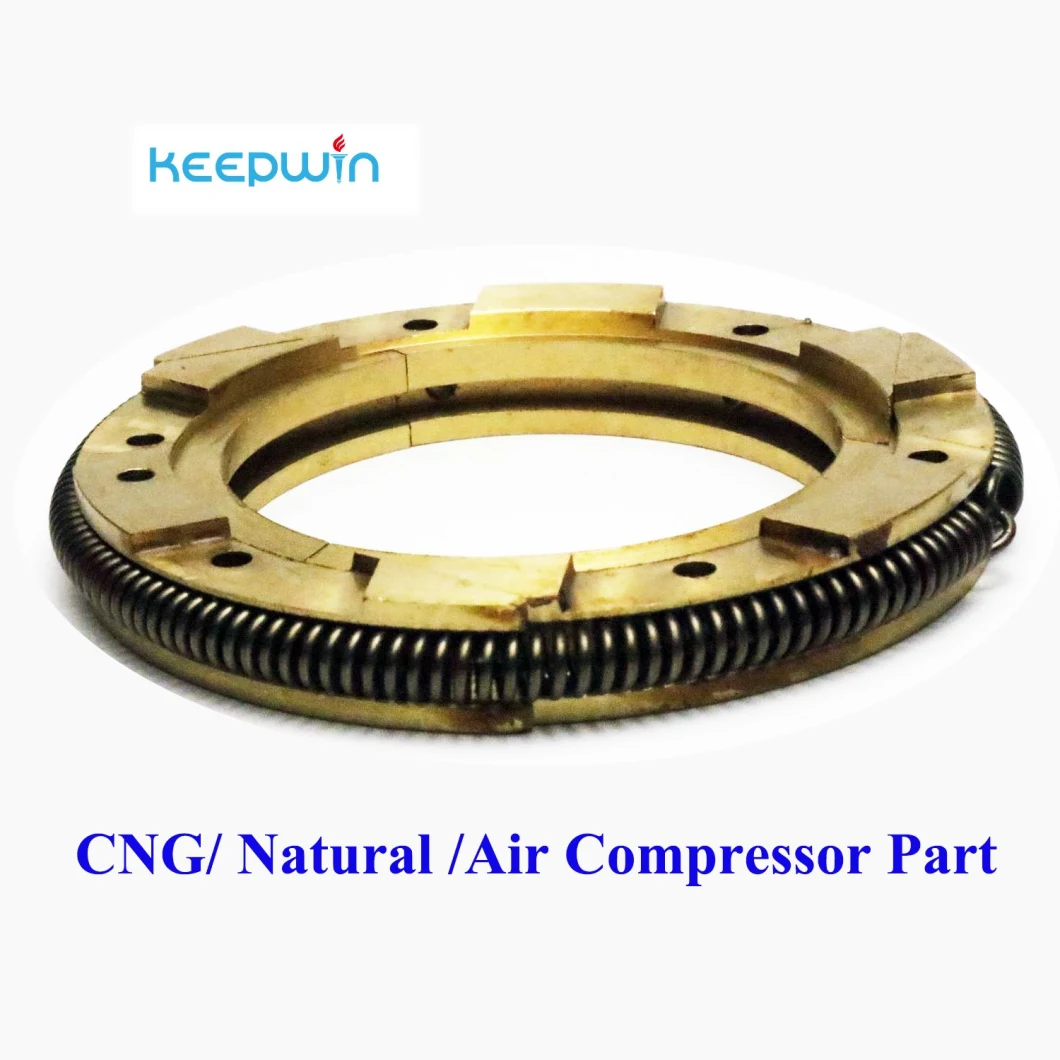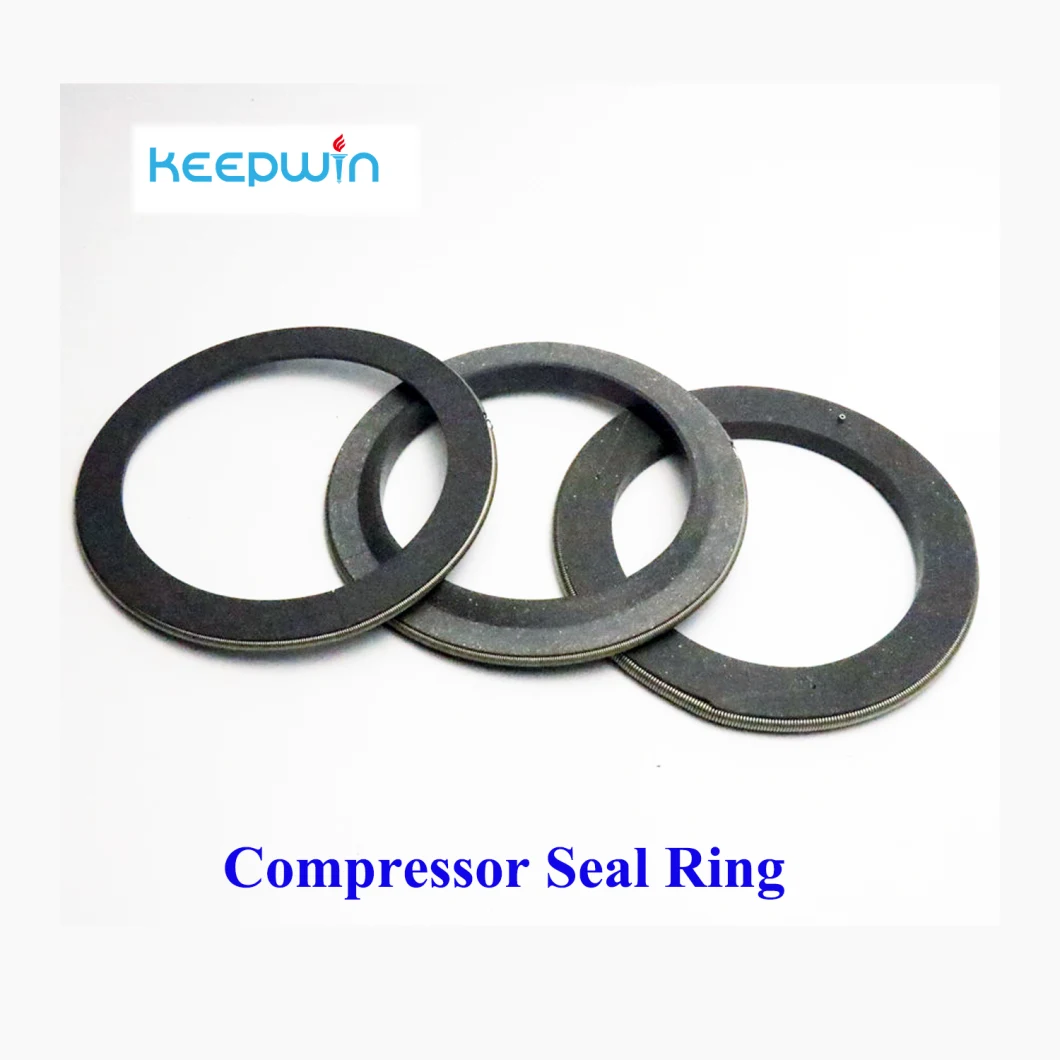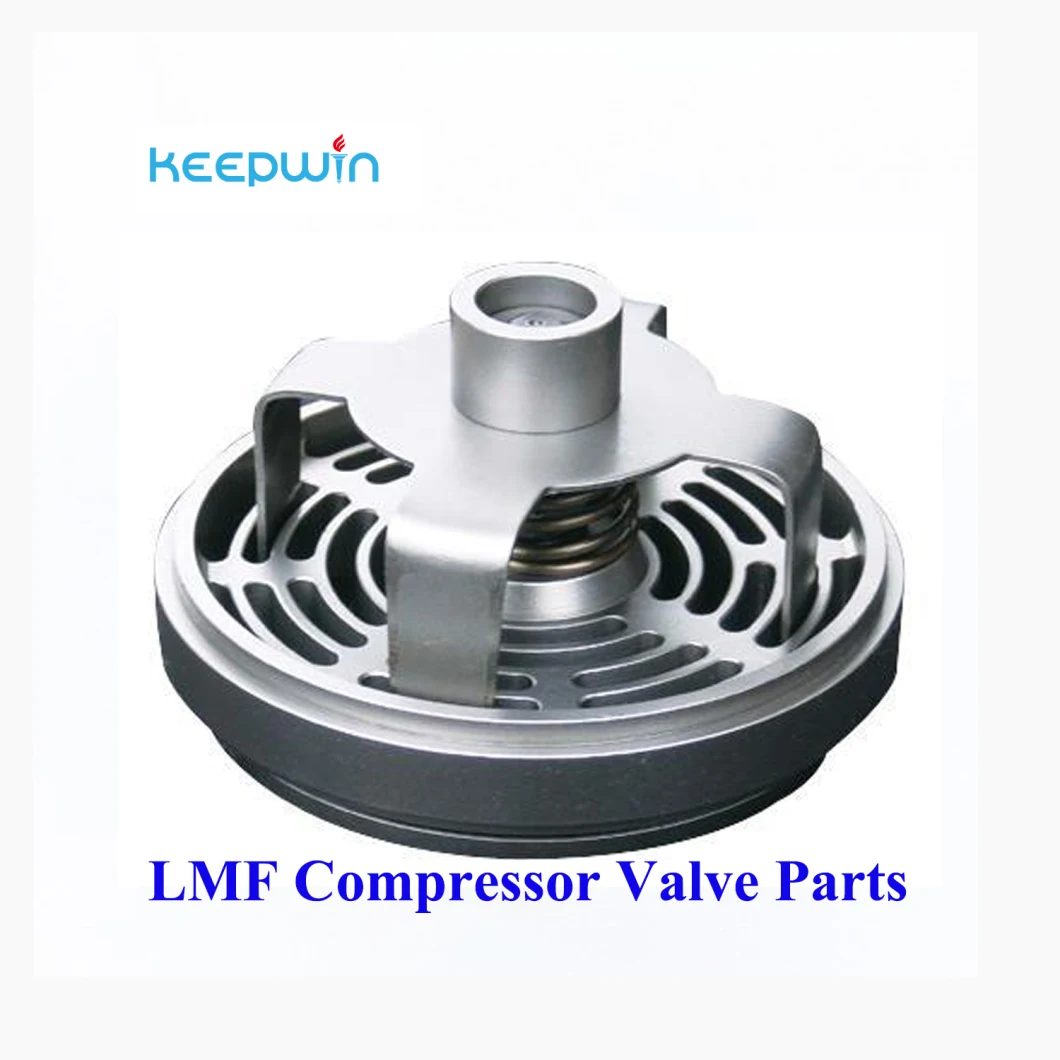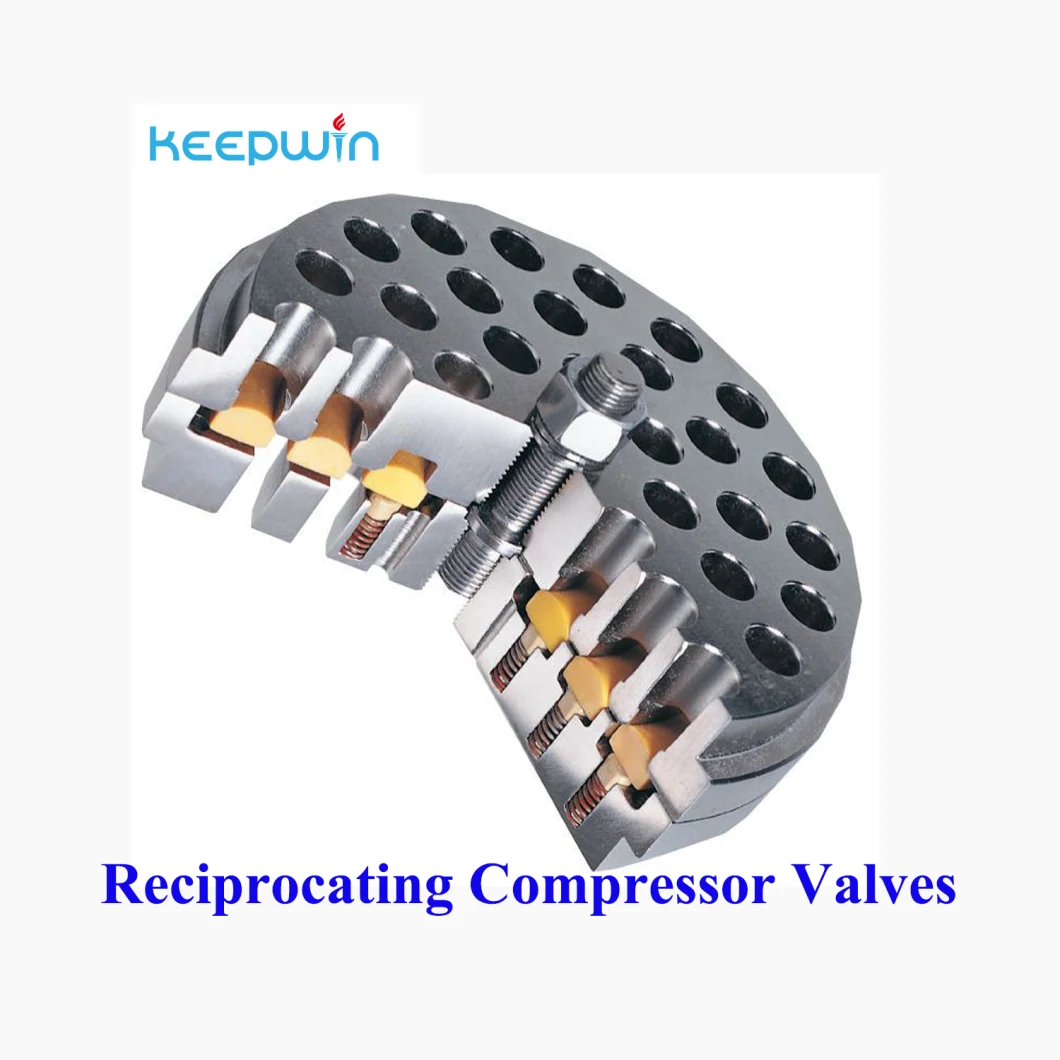 Our services:
Keepwin Provides Top-Rated, Efficient Reciprocating Compressors And Parts. Energy Efficient. Industry Leading Warranty. Low Maintenance. Gas Solution Engineer and Easy Install, promises to give a definite reply within 6 hours for the after-sales product service, can provide overseas Installation service. We can customize all kinds of standard air compressor, flammable gas compressor, toxin gas compressor of reciprocating compressor & diaphragm compressor.

What is advantages of our company?
Right Compressor Right Solution Gas Engineer Company
Whether centrifugal, screw or reciprocating, Keepwin is the sole multi-compressor provider for you.
The Best Quality, The Most Reliability
What is need to consider when purchase a correct compressor Upgrade Your Gas Compressor to Save Money & Energy Consumption Gas compressors are a vital part of many industry applications.
Save money and energy in your industrial workplace by upgrading your gas compressor today!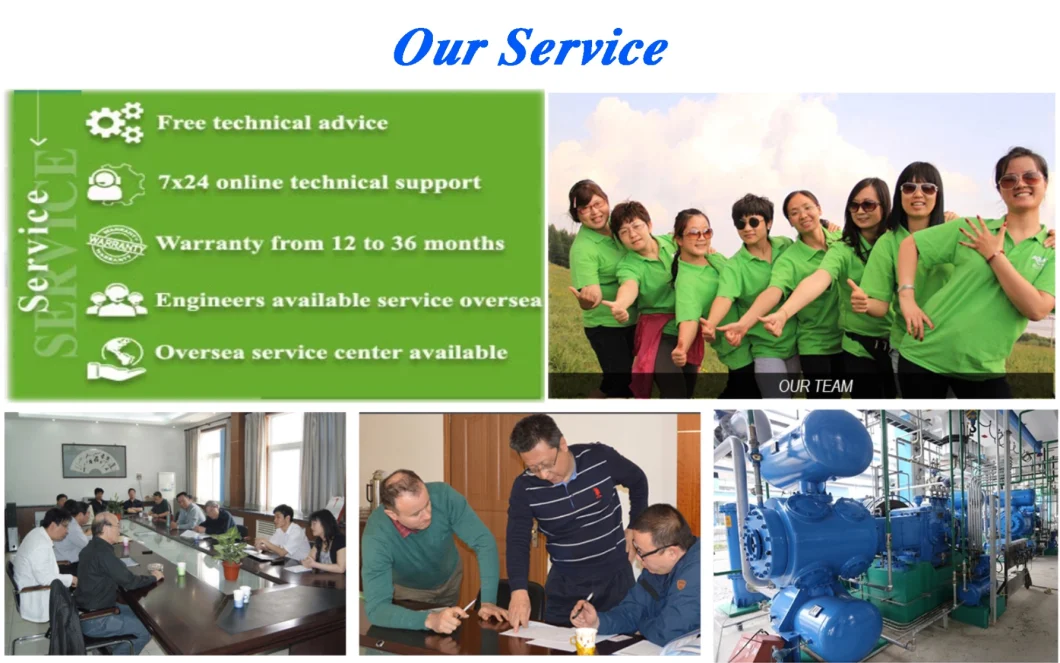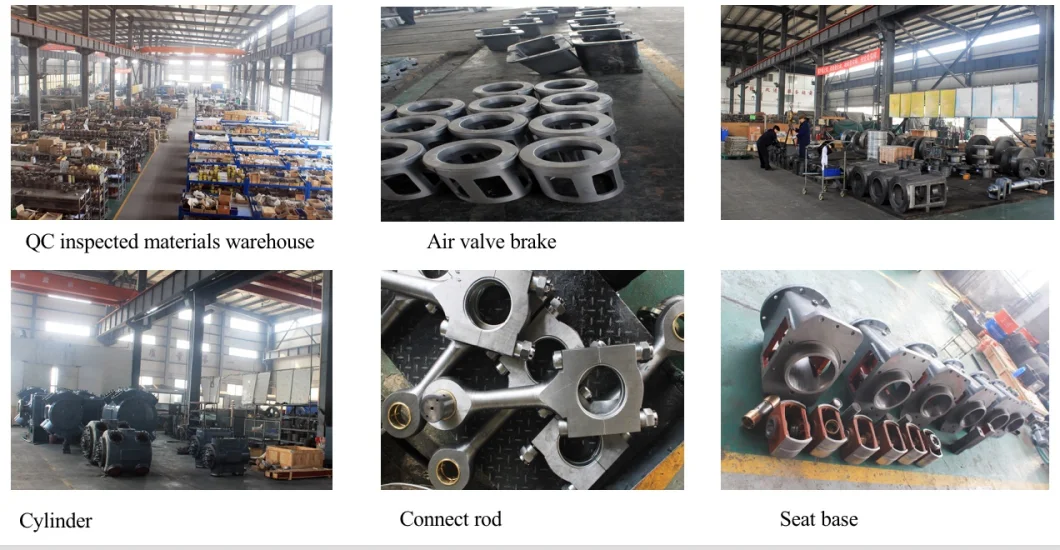 FAQ
Q1: What's your delivery time?
A: Generally for standard air compressor is 15 days if there are stocks with regular 380V/50Hz/3ph.
Special customizing compressors with 30days production date for Screw Compressor, 90days for diaphragm compressor & reciprocating process gas compressor.

Q2: How long is your air compressor warranty?
A: Usually 1 year /12 Months for whole compressor machine, 2years/24months for air end (except maintenance spare parts.). And we can provide further warranty if necessary.

Q3: How long could your air compressor be used?
A: Generally, more than 10 years.

Q4: Can you do OEM for us?
A: Yes, of course. We have around two decades OEM experience.And also we can do ODM for you.

Q5: What's payment term?
A: T/T, L/C, D/P, Western Union, Paypal, Credit Card, Trade Assurance and etc. Also we could accept USD, RMB, GBP, Euro and other currency.

Q6: How about your customer service?
A: 24 hours on-line service available. 48hours problem sovled promise.

Q7: How about your after-sales service?
A: 1. Provide customers with intallation and commissioning online instructions.
2. Well-trained engineers available to overseas after-sales service.

Q8. Are you factory?
A4: Absolutely! You have touched the primary sources of Air /Gas Compressor. We are factory.

How to contact with us?
Send your Inquiry Details in the Below, or Click "Send inquiry to supplier" to check more other Gas Compressor machine equipment!

Inquiry to us!
Note:for the other customizing process gas compressor, please kindly send below information to our factory to calculate the producing cost for your item.
Clients' inquiries should contain related parameters
A. The gas compression medium
B. Gas composition? or the gas purity?
C. The flow rate: _____Nm3/hr
D. Inlet pressure: _____ Bar (gauge pressure or absolute pressure)
E. Discharge pressure: _____ Bar (gauge pressure or absolute pressure)
F. Inlet temperature
G.Discharge temperature
H. Cooling water temperature as well as other technical requirement.