It's a RTV-2 liquid silicone rubber, general called two component room temperature vulcanization silicone, part A is silicone rubber, part B is catalyst / curing agent. Foam silicone is platinum cure silicone / addition cure silicone, a kind of environmentally friendly material which is totally nontoxic ,tasteless, safety and health, food grade.


Silicone rubber foam is widely used in automotive, railway, daily necessities, aircraft, chemical, medical machinery, health supplies, sports goods and other industries.

Foam silicone rubber is suitable for making sofa, seating in railway carriages, mattresses, shoulder pad, breast forms, silicone foam sheet, silicone foamed sealing strip, silicone foam mat, silicone foam tube and so on, as filler, cushions, insulation, sound insulation, shock-proof materials.

Silicone foam is a perfect material to replace PU, polyester, sponge and so on.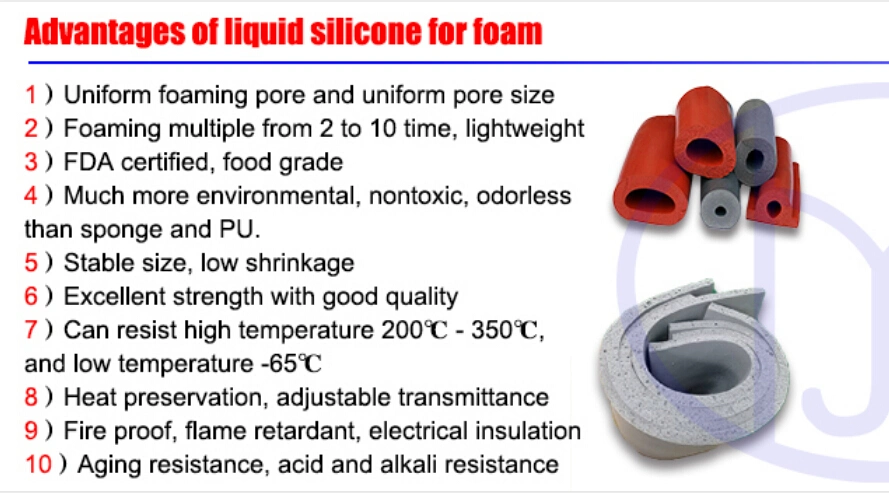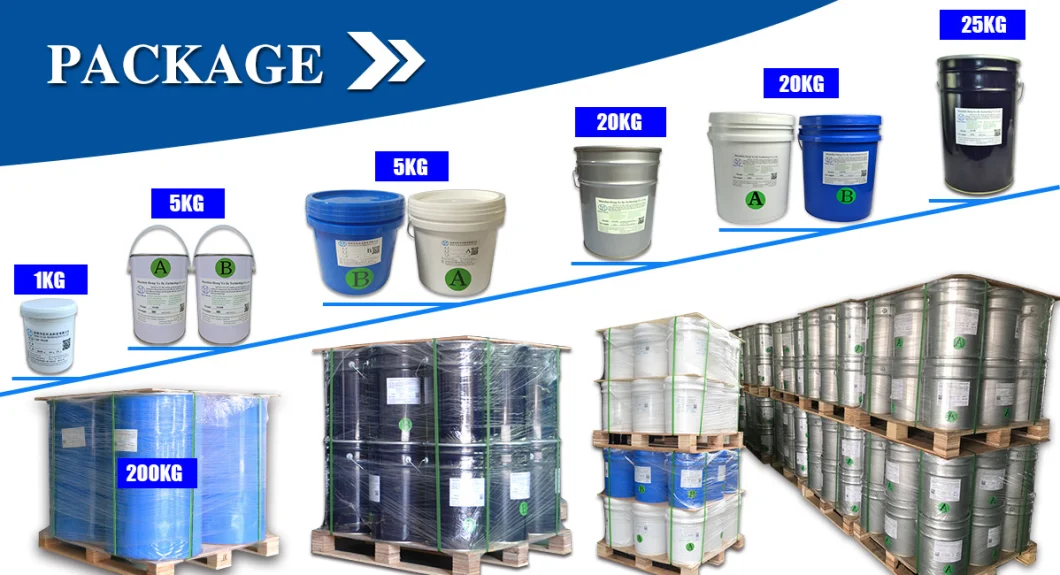 Shenzhen Hong Ye Jie Technology Co., Ltd. is a science and technology corporation established in 1998, engaged in research and development, production, sales of silicone rubber with the brand Hong Ye Silicone, abbreviated as HY Silicone.
Hong Ye Jie already reached ISO9001:2008, RoHs and SGS standards, FDA, REACH, UL, SDS certificates, and be the Years Gold Supplier of Alibaba since 2006, and audited by Made-In-China since 2008.
Hong Ye Silicone produces rtv-2 silicone rubber, includes platinum cure silicone rubber and tin cure silicone rubber.
Medical grade silicone rubber and skin safe silicone is FDA certified and REACH certified.
Electronic potting silicone rubber is UL certified.
48 lines of fine production technology escort, ensure silicone rubber first-class & stable quality.
As for the stars products, it includes
Mold Making Silicone, Electronic Potting Silicone, Skin Safe Silicone, Pad Printing Silicone, Medical Grade Silicone, Liquid Silicone Foam, Silicone Gel, Life Casting Silicone, Textile Coating Silicone, Injection Silicone
and so on.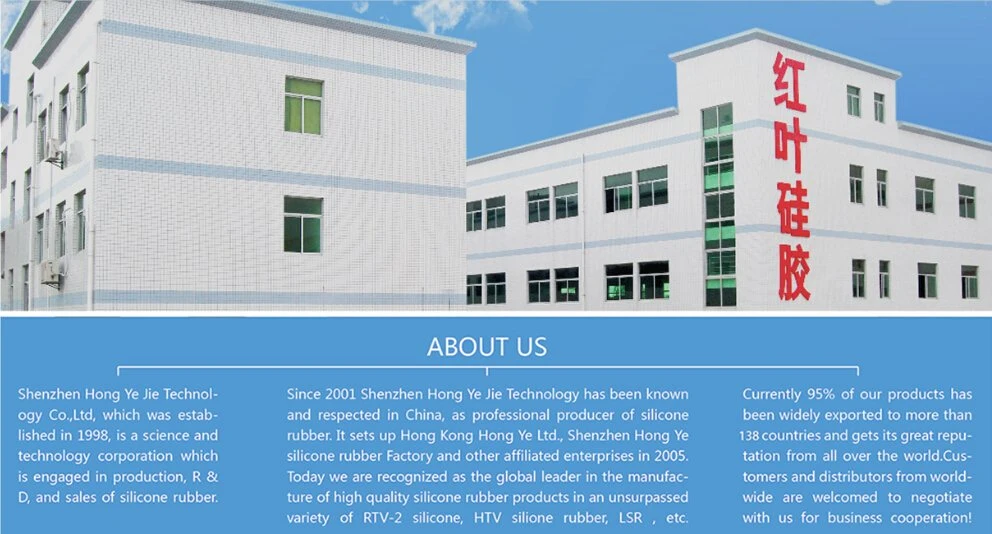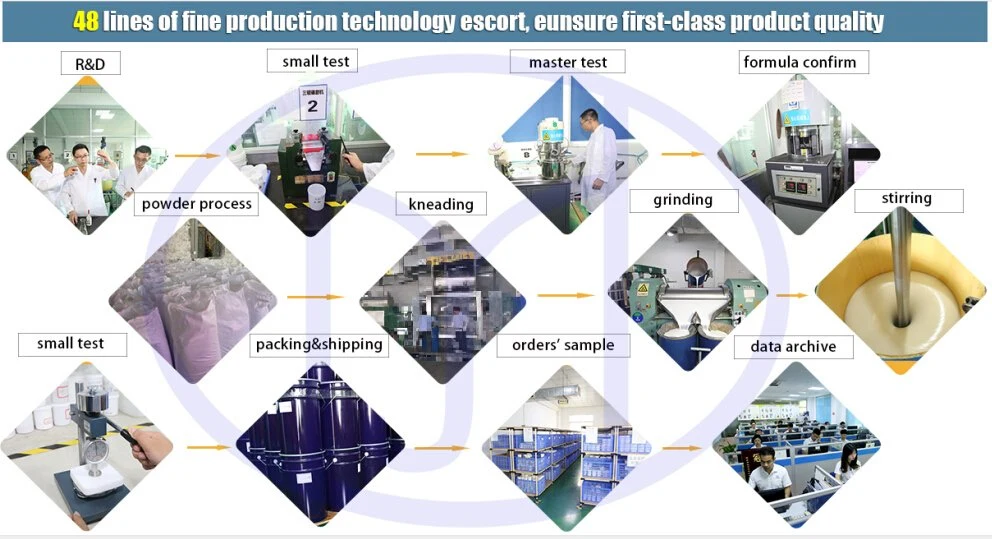 SHENZHEN HONG YE JIE TECHONOLOGY CO., LTD.
ADDRESS: Building A, No.3, Hongling First Road, Liulian Shibi, Pingdi Street, Longgang, Shenzhen, Guangdong, China
Zip code: 518117
Website: http://wendy-rl.en.made-in-china.com
E-Catalogue: http://wendy-rl.en.made-in-china.com